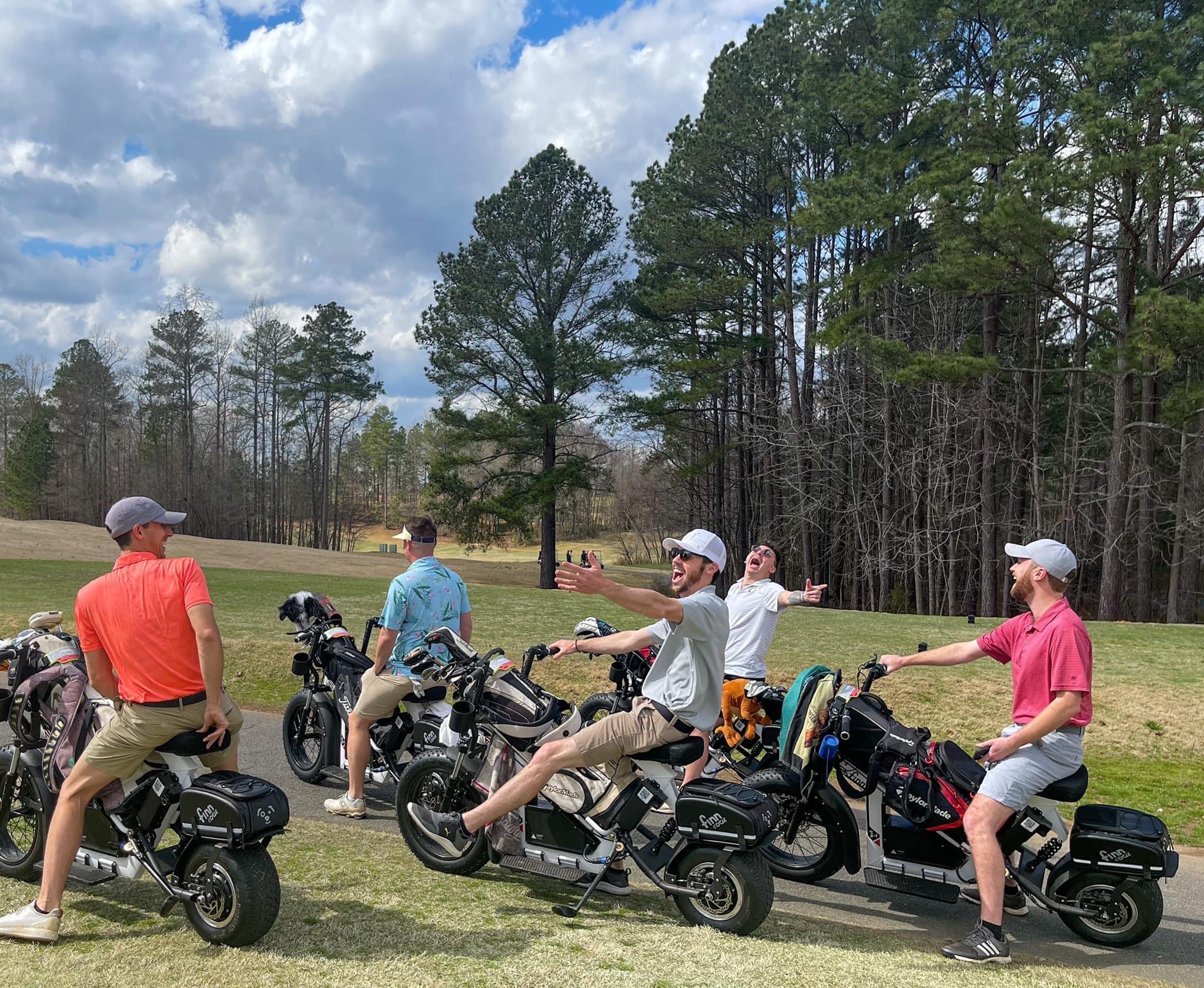 Golf is all about having fun, and at Bear Creek GC, we do our best to ensure you enjoy EVERY second of your time!
With the addition of 8 Finn Scooters, we're excited to be on the cutting edge of making the game as enjoyable as possible.
The Finn Scooters are available on a first come – first serve basis, but with 8 scooters, there should always be scooters available for you to enjoy.
The Finn scooters fee is an additional fee purchased from the Finn Scooters app. Fees are as follows:
18 Holes: $31
9 Holes: $19